INTRODUCTION
Standards appear to be an innate, hard-wired faculty of a living brain. It is demonstrated repeatedly in even nonhuman subjects by virtue of an animal's ability to make distinctions between ripe and unripe foods, which individual will make the most suitable mate, where is the best place to build a nest or den. Creating standards appears to be the brain's preferred method to sort and classify the flood of information that it continuously confronts. Over the course of evolution, this ability to standardize started to categorize certain sounds to mean specific things; such as food, water, danger or mate. The standardized sounds led to the development of language that could be understood by multiple individuals to unify a group into a society. All could learn and understand the meaning of the standardization of the various sounds. In time, the standardized sounds were further standardized into specific symbols or groups of symbols, and written language ensued. Communication is the basis for civilization and, as such, is the lubricant that allows industry and business to flourish. Communications must include concepts, units and measurements that are commonly understood to be useful to the parties involved. The development of standards as a tool of commerce is hard work. Those actively involved with the development of standards know how difficult it can be to put concepts into words so that every reader will arrive at essentially the same interpretation. As difficult as this effort maybe for physical attributes of a product, it becomes immensely more difficult when trying to describe a sensory attribute, such as a flavor or odor, in words. The world of commerce is awash with standards. An internet search for Food Standards will reveal approximately 540 million citations. Every country has its own extensive list of standards for both domestic and imported products. Over time, some of those standards have been codified to become regulations. This Article will focus on the leading organizations that develop standards that are of significance to the food processing industry.
Industry members seeking to do business with a particular country or region are strongly
encouraged to become familiar with their standards. Effective standards and guidelines are developed through what is called the Consensus Process. Wikipedia (http://wikipedia.org) defines the process as follows: "Consensus decision-making is a group decision-making process that seeks the consent, not necessarily the agreement of participants and the resolution of objections." Consensus is defined by Merriam-Webster as, first, general agreement, and second, group solidarity of belief or sentiment. It has its origin in a Latin word meaning literally feel together. It is used to describe both the decision and the process of reaching a decision. Consensus decision-making is thus concerned with the process of reaching a consensus decision, and the social and political effects of using this process. All standards writing organizations using this process follow these basic principles:

● Openness
● Lack of dominance
● Balance
● Coordination and harmonization
● Notification of standards development
● Consideration of views and objections
● Consensus vote
● A process for appeals

All interested parties taking the opportunity to participate in a standard's development are assured that their comments and objections are heard, and that the work is not duplicating the work of standards already created. Modern commerce in the food industry is both local and international in nature.
Worldwide consumers are used to being able to obtain food products which are not locally grown or are not in season. They are critical of freshness, quality and safety consumers in underdeveloped or developing countries that are forced to live at subsistence levels are wary of receiving cast-off or substandard products. Safe food is of primary concern to all consumers. Unsafe or low-quality food will cause a long-term loss of confidence in a supplier. This loss of confidence will result, at minimum, in a significant loss of market share and, at worst, cause a company to go out of business. Everyone benefits from standardization. Standardization reduces production costs thus reducing consumer prices and increases the safety and desirability of products offered for sale.
[ BRSM Certification is accredited for QMS ISO 9001, EMS ISO 14001, OSHMS ISO 45001, FSMS ISO 22000 and QMSMDD ISO 13485 and … ]
LEADING INTERNATIONAL STANDARDS ORGANIZATIONS


At the international level of public health oversight is the World Health Organization (WHO).1 WHO is the directing and coordinating authority for health within the United Nations system. It is responsible for providing leadership on global health matters, shaping the health research agenda, setting norms and standards, articulating evidence-based policy options, providing technical support to countries and monitoring and assessing health trends. WHO provides services in every aspect of public health; however, its program on Food Safety (including its activities for the surveillance of foodborne diseases) is of specific importance to food safety. The Food Safety program is allied with the Consumer Protection program of the Food and Agriculture Organization of the United Nations, the host for the Codex Alimentarius Commission (see below). WHO, as the leading authority on public health and food safety issues, has the international support and resources to conduct comprehensive risk assessment. Chemical and biological hazards in foods are a worldwide public health concern and can have major impacts on international trade. All interested parties from producers, processors to governments need to have access to reliable risk assessment, but few have the resources, expertise or funds to conduct them on the huge numbers of chemicals used in agriculture and food production. It is through the efforts of the Joint FAO/WHO Expert Committee on Food Additives (JECFA), the Joint FAO/WHO Meeting on Pesticide Residues (JMPR) and the Joint FAO/WHO Expert Meeting on Microbiological Risk Assessment (JEMRA) that the food industry benefits. JECFA meets twice a year to conduct risk assessment and safety evaluations of food additives (including processing aids and flavorings), contaminants, naturally occurring toxicants and residues of veterinary drugs. JECFA has evaluated more than 2500 food additives, approximately 40 contaminants and naturally occurring toxicants, and residues of approximately 90 veterinary drugs since its inception. The findings of the committee are published and available from online archives:
● The WHO Technical Report Series (TRS) contains concise toxicological and chemical evaluations of each substance evaluated.
● The WHO Food Additives Series (FAS) are toxicological monographs with detailed descriptions of the biological and toxicological data from the evaluations and including intake assessment.
● The Compendium of FAO Food Additive Specifications provides detailed specifications on the identity and purity of food additives and flavoring agents.
● The Database of FAO Veterinary Drug Residue Monographs. JMPR meets annually to review residue and analytical data on pesticides and other contaminants. Their reviews are focused on the chemicals' rates and by-products of metabolism, effects on the environment, use patterns and to establish maximum residue levels (MRLs) and average daily intake levels (ADIs). As such, JMPR serves as the scientific
advisory body for the FAO, WHO, FAO/WHO member governments, and to the Codex Alimentarius Commission via the Codex Commission on Pesticides/Residues (CCPR). Following the Uruguay Round the World Trade Organization (WTO) succeeded the General Agreement on Tariffs and Trade (GATT) and established that scientific, risk-based standards were to be used under the Sanitary and Phytosanitary (SPS) agreement to address trade practices. This positioned the FAO/WHO, through Codex, to be the preferred source of risk assessment data. The findings of the committee are published and available from online archives:
● Toxicological monographs summarize the data reviewed.
● Residue monographs containing information on pesticide use patterns, chemistry and composition of pesticides, methods of analysis for residues, and information on MRLs are published in the FAO Plant Production and Protection Paper series. JEMRA was established to meet the challenges created by the emergence or re-emergence of foodborne pathogens. The risk analyses performed by JEMRA cover the entire food chain. They focus their analyses on detailed review of scientific papers with emphasis on
food–pathogen combinations. They are focused on identifying what are the potential risk pathogens, what happens when the pathogen is ingested, what constitutes an infectious dose of the pathogen, who in the population are at most risk, and what measures can be employed to eliminate the chance of foods becoming infected. The primary users of the risk assessments and data they develop are the Codex Committee on Food Hygiene (CCFH) for use in the development of standards, guidelines and recommendations, and directly to WHO/FAO member countries so they can better monitor and control microbiological hazards in foods.
[ BRSM Certification is accredited for QMS ISO 9001, EMS ISO 14001, OSHMS ISO 45001, FSMS ISO 22000 and QMSMDD ISO 13485 and … ]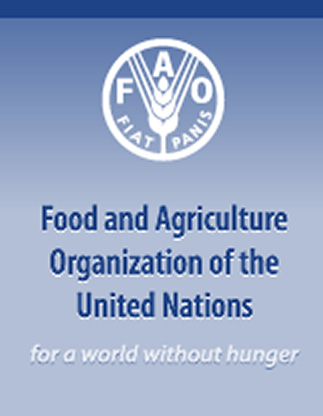 Of significant benefit to the food processing industry and the governmental bodies that monitor its activities are the extensive WHO efforts to develop and disseminate guidance materials on HACCP programs, the strengthening of national food safety programs, consumer education programs and international health regulations. As noted throughout this Article, the Food and Agriculture
Organization of the United Nations (FAO)2 is closely aligned with WHO. The two organizations support and complement each other. The mission of FAO is to provide independent scientific advice, data
input for risk assessment activities and similar guidance on food safety issues to the Codex
Alimentarius Commission and governmental bodies. Decisions that influence international trade and food safety requirements must be based on sound, demonstrable science data. To assist this goal, FAO supports the development of member countries' resources to effectively manage food safety and quality programs by providing advice on specific scientific food safety issues. FAO provides additional guidance in food control measures through training and various publications. The following are major topic areas addressed
by FAO:

● Assessment of food safety capabilities
● Establishing effective food safety programs
● Encouraging participation in Codex activities
● Development and implementation of HACCP systems
● Development and implementation of food inspection programs
● Product quality assurance programs
All of FAO's efforts are focused on achieving food security while protecting the environment and assuring sustainability of agriculture around the world.
[ BRSM Certification is accredited for QMS ISO 9001, EMS ISO 14001, OSHMS ISO 45001, FSMS ISO 22000 and QMSMDD ISO 13485 and … ]

The objectives of the Codex Alimentarius Commission (CAC) are to protect the health of consumers and ensure fair practices in the food trade. Through the work of its committees, CAC develops and publishes standards and codes of practice under the auspices of WHO/FAO. Codex Alimentarius international standards, guidelines and codes of practice are recognized by the World Trade Organization's (WTO) Agreement on Sanitary and Phytosanitary Measures (SPS Agreement) as the reference for food safety requirements. Codex members represent 99% of the world's population. Participation offers countries a forum in which they can join the international community and assist in the development and harmonization of food standards and encourage their global adoption. Therefore, it plays a major role in
international trade and in the resolution of disputes between buyers and sellers.
The WHO/FAO booklet Understanding the Codex Alimentarius3 defines standards and
codes of practice as follows: Codex standards usually relate to product characteristics and may deal with all government-regulated characteristics appropriate to the commodity, or only one characteristic.
Codex Codes of Practice – including codes of hygienic practices – define the production, processing,
manufacturing, transport and storage practices for individual foods or groups of foods that are considered
essential to ensure the safety and suitability of food for consumption.
In many cases, Codex standards form the basis for many national standards. This provides the international trading community with a substantial foundation. Above this foundation are many standards writing organizations producing standards and guidelines.

These standards and guidelines are also recognized internationally. They may be specialized
in various aspects of food processing and have gained wide recognition for their expertise.
As with Codex, the successful organizations produce their documents through the consensus process. The consensus process assures that the documents produced have had input from all of the interested stakeholder groups; all opinions are openly discussed until a consensus is reached; the process has safeguards to protect the due diligence of the procedures; and the decisions are science based rather than on proprietary interests, arbitrary opinion or market protection.
[ BRSM Certification is accredited for QMS ISO 9001, EMS ISO 14001, OSHMS ISO 45001, FSMS ISO 22000 and QMSMDD ISO 13485 and … ]
The largest standards writing organization in the world is the International Organization for Standardization (ISO).4 ISO was founded in 1947 and is based in Geneva, Switzerland. Since
its founding, ISO has developed more than 19,000 standards. These standards and those of its partners, the International Electrotechnical Commission (IEC) and the International Telecommunications Union (ITU), encompass the entire scope offal industry activities from agriculture, food, construction, mechanical engineering, electronics, to computer and communications technologies is a network of the national standards institutes of 164 countries. These national standards institutes may be mandated by their respective governments or they may be industry established and operated. Inclusion of standards writing organizations from both government and non-government sources provides ISO with a superior advantage in assuring that the needs of both government and industry are addressed through the consensus process. While individuals and enterprises cannot become members of ISO, they do have the opportunity to influence ISO standards and decisions by becoming active in their national ISO delegations or the delegations' member organizations. Individuals maybe selected to serve on ISO technical committees as recognized subject matter experts designated by their national delegations. A principal regional partner of ISO is the European Committee for Standardization (CEN). Support of world trade is a major activity of ISO. ISO maintains a close relationship withthe World Trade Organization (WTO) which grew out of the deliberations of the Uruguay Round of 1985–94 of the General Agreement on Tariffs and Trade (GATT) as well as the specialized agencies and commissions of the United Nations. ISO has focused their technical committee to assure that all ISO standards are compatible with these international organizations.
To reach the broadest audience as possible, ISO maintains an extensive library of videos
to highlight the objectives and goals of the various standards and policies. Of particular
interest to the food processing industry within the ISO library are 114 standards specific to
food items and processes. ISO has five current publications detailing the creation and management of food safety management systems and the certification of these systems. ISO22000 is a food safety management system that can be applied to any organization in the food chain, farm to fork. The standard has requirements for food safety management systems processes and procedures, and requires that the organization implement prerequisite programs and HACCP.
LEADING REGIONAL STANDARDS ORGANIZATIONS

The European Committee for Standardization (CEN)5 is based in Brussels. CEN was created in 1975 with goals to facilitate trade, remove trade barriers for European businesses and consumers, and promote global trading while protecting European citizens and the environment. It accomplishes these goals through the development of standards and publication of technical reports and technical specifications. CEN is the only European standards writing organization recognized by the European Union according to Directive 98/34/EC for all areas of commerce except for electrotechnology and telecommunications.
Thirty-three national members cooperate to develop and maintain European standards signified by the preface EN. The national members solicit the involvement of a vast number of technical experts, business federations, consumers and special interest groups to obtain the best and latest information when developing standards and technical specifications. CEN and ISO have a cooperative association, stablished by The Vienna Agreement, to provide representation in each group's meetings and to adopt the same text in each of their documents when applicable. Approximately 30% of CEN standards are identical to ISO standards. Once developed, the EN standards gain additional importance as they also become national standards for each of the member nations. Any existing national standards that conflict with the EN standards are withdrawn so as to provide uniformity throughout the European market. The adoption of standards and the removal of conflicting documents provide a uniform marketplace where products can travel freely without the cost burden of local or regional requirements. CEN has established more than 400 standards as well as technical specifications and technical reports of value to the food processing and related industries. These include methods of testing of products for composition, toxins, microorganisms and allergens; materials handling equipment, food technology, metallurgy, packaging materials and systems, machinery safety, and construction materials and building designs. Of particular interest are those food and product standards which have been adopted as national standards and control the flow of products in commerce. Standards are available that also impact the food service industry. CEN works closely with the European Commission to assure food safety:

● M/315 Standardization, Mandate in the field of method of analysis for animal feeding stuffs
● M/381 Standardization, Mandate in the field of methods of analysis of foodstuffs concerning food hygiene
● M/382 Standardization, Mandate in the field of method of analysis for animal feeding stuffs
● M/383 Standardization, Mandate in the field of method of analysis for mycotoxins in food
● M/422 Standardization, Mandate in the field of method of analysis for heavy metals and
iodine in food
● M/463 Standardization, Mandate in the field of method of analysis for food contaminants.
[ BRSM Certification is accredited for QMS ISO 9001, EMS ISO 14001, OSHMS ISO 45001, FSMS ISO 22000 and QMSMDD ISO 13485 and … ]
 In conjunction with the European Research Center of the European Commission, CEN participates in the organization and planning of workshops for food and feeds. In this regard, CEN Workshop 18 –Cleanability of commercial foodservice equipment used in retail and catering sectors was created in March 2004. This workshop developed the document CWA 15596-2006 Code of practices on cleanability of commercial food equipment used in catering sectors. Consumers are purchasing greater quantities of ready-to-eat food items and dining away from the home more frequently. The safety of retail deli counters and salad bars in grocery stores, and restaurants ranging from food carts to fast food establishments to high-end restaurants, are all potential sources of food safety issues. Standardization of the equipment designs, processes, food handling procedures and cleanability of the equipment and facilities is of major concern to local authorities. CEN Technical Reports are developed to complement EN standards by providing information on the technical content of the standards. These reports are informational in nature and do not place any regulatory obligation on the member nations. Packaging is vital to the food industry. The food industry utilizes approximately 60% of all packaging materials produced. These materials include glass, paper, cardboard, metal cans, metal foils, plastics and specialized laminates. They are of concern to raw material suppliers, food processors, users and consumers, transportation firms and waste management companies. Packaging materials that have direct product contact are a food safety issue. International and smaller, local packaging material manufacturers rely on standardization and regulations to assure them that they will have broad access to food markets around the world. The CEN Technical Committee has produced approximately 200 normative documents or technical reports dealing with packaging materials
[ BRSM Certification is accredited for QMS ISO 9001, EMS ISO 14001, OSHMS ISO 45001, FSMS ISO 22000 and QMSMDD ISO 13485 and … ]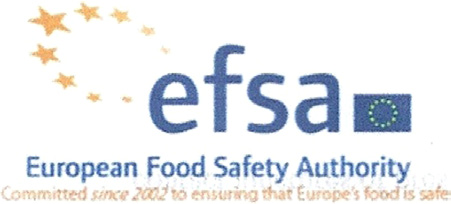 The European Food Safety Authority (EFSA)6 provides independent risk assessment for food industry risk managers. EFSA has a legal obligation mandated by the European Parliament (EU Regulation 178/2002) to provide their services to EU member states. The EFSA goal is to be recognized globally as the European reference body for risk assessment, based on the highest scientific standards, on food and feed safety, animal health and welfare, plant protection and plant health. The EFSA role is to assess and communicate risks within the entire food chain. They have a significant influence on what is available in the food retail stores and eventually on the consumer's dining table. The risk assessments conducted include adopting or revising EU legislation on food safety, the approval of regulated substances such as pesticide residues and food additives, and the development of nutritional guidelines and policy. The primary stakeholders within the EFSA structure are the European Parliament, the EU member states, industry groups, consumer groups and non-governmental organizations (NGOs). EFSA conducts risk assessments when requested for scientific advice from any of the stakeholder groups and it may initiate activities on its own. The risk assessments are conducted by reviews of the current scientific research papers and study data available, through web-based public consultations, and may carry out research among its Scientific Panels and Directories for its key target audiences. These activities are conducted through five directories overseen by the EFSA executive director. The directorates are:

● Risk Assessment and Science Assistance
● Scientific Evaluation of Regulated Products
● Science Strategy and Coordination
● Communications
● Resources and Support
LEADING NATIONAL GOVERNMENTAL ORGANIZATIONS

All national governments have regulatory and standards development or implementation programs to protect their consumers. Depending on the national structure of each country the responsibilities for these activities may be centralized or divided between multiple agencies. The following are examples of influential agencies from the United Kingdom and the United States of America.
[ BRSM Certification is accredited for QMS ISO 9001, EMS ISO 14001, OSHMS ISO 45001, FSMS ISO 22000 and QMSMDD ISO 13485 and … ]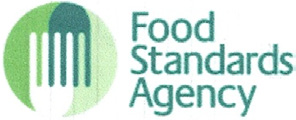 The Food Standards Agency (FSA)7 is the primary standards organization for the food industry in the UK. FSA was established by the Food Standards Act of 1999 and, therefore, has a statutory obligation to protect public health and food hygiene across the UK. They accomplish this mission by working closely with local authorities in England, Scotland, Wales and Northern Ireland. FSA can commission research on food safety and hygiene issues when necessary to establish the best regulations and policies. All decisions are based on the best available science available. FSA as the UK representative to the EU Commission and Codex assure that the concerns of the UK are considered in the policies and standards created by those agencies. The strategy of FSA is to assure:

● Foods produced or sold in the UK are safe to eat;
● Imported food is safe to eat;
● Food producers and caterers give priority to consumer interests in relation to food;
● Consumers have the information and understanding they need to make informed choices
about where and what they eat;
● Regulation is effective, risk based and proportionate, is clear about the responsibilities of food business operators, and protects consumers and their interests from fraud and other risks;
● Enforcement is effective, consistent, risk-based and proportionate and is focused on improving public health.

As the primary regulatory agency for the public health aspects of food safety, FSA works with local authorities to implement and enforce the Food Law Code of Practice. The Code of Practice sets out instructions and criteria that local and port health authorities (food authorities) should comply with when enforcing food law. Food authorities must follow and implement the provisions of the code as they apply. Included in these regulatory activities are the establishment of a list of Approved Plants, audits of local authorities to assure uniformity of inspections, training, issuing food alerts when necessary and monitoring of food safety.
[ BRSM Certification is accredited for QMS ISO 9001, EMS ISO 14001, OSHMS ISO 45001, FSMS ISO 22000 and QMSMDD ISO 13485 and … ]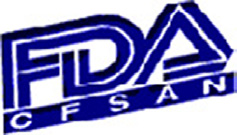 The United States, Food and Drug Administration (FDA),8 Center for Food Safety and Applied Nutrition (CFSAN) is the primary United States food regulatory authority except for red meats and poultry, which are regulated by the Food Safety and Inspection Service (FSIS), United States Department of Agriculture (USDA). FDA has a statutory obligation to protect the public health through the Food, Drug and Cosmetic Act of 1936 as amended. Its regulations are codified under Title 21 of the Code of Federal Regulations (CFR) and thus available to all interested parties. The good manufacturing practices (GMPs) (21 CFR Part 110) and thermally processed low acid foods packaged in hermetically sealed containers (21 CFR 113) are of universal interest to the food industry. CFSAN also publishes, independently from the CFR, the Pasteurized Milk Ordinance (PMO) specifically for the dairy industry, and the Food Code for the retail food industry. In addition to these regulatory and inspection guidelines, FDA also publishes Standards of Identity for most common foods. The Standards of Identity can be obtained from 21 CFR 130 through 169. FDA, like its counterparts in Europe, conducts risk assessments and approves all food additives used in the United States. On 1 January 2011, the Food Safety Management Act (FSMA) was signed into law. This act has a significant impact on both domestic and international trade within the United States. FDA is the United States representative for interaction with Codex, the EU Commission and other national governments in regard to international food standards and international trade issues affecting food safety issues and quality. For the food industry, FDA has interest and regulatory authority for:

● Risk assessment
● Biotechnology
● Dietary supplements
● Food defense and emergency response
● Food ingredients
● Food safety
● Retail food protection
● Guidance, compliance and regulatory information
● International activities
● Labeling and nutrition
● Animal drugs and residue monitoring
● Science and research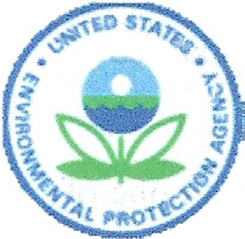 The United States Environmental Protection Agency (EPA)9 is not a primary standards setting organization for the food industry. However, the EPA does conduct risk assessments for pesticide use and residues used in agriculture. These pesticide residue limits are used by the American regulatory agency for the protection of consumers. EPA risk assessments and residue limits are commonly referenced worldwide as a source of reliable data for establishing food standards limitations.
[ BRSM Certification is accredited for QMS ISO 9001, EMS ISO 14001, OSHMS ISO 45001, FSMS ISO 22000 and QMSMDD ISO 13485 and … ]
LEADING INDUSTRY ORGANIZATIONS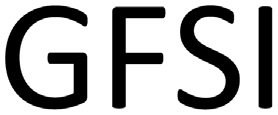 Following a series of food safety incidents, a group of business CEOs banded together to form the Global Food Safety Initiative (GFSI).10 This program is retailer and food service industry driven in order to maintain control over the safety of their supply chains. GFSI was formed in May 2000 under Belgium
law. The stated vision of GFSI is "Safe food for consumers everywhere." Its mission further
aims to "Provide continuous improvement in food safety management systems to ensure
confidence in the delivery of safe food to consumers worldwide." The Consumer Goods Forum, a global network for retail goods retailers and manufacturers worldwide, provides the direction and day-to-day management of GFSI. They recognized early on that the huge variety of products, processes, plant layouts and delivery systems was not compatible with a "one-size-fits-all" approach. Therefore, GFSI does not:

● Intervene in retailer or supplier policy;
● Make policy for standards developers;
● Undertake certification or accreditation activities of retailers.
The approach GFSI has taken is the development of a program through which the knowledge and expertise of how the various food chain participants manage food safety can be
evaluated. The program will:
● Provide a method to benchmark existing food safety standards used from the farm
through the processing level to the consumer;
● Compare existing standards against the requirements that have been put together by the
participants in the food supply chain.
[ BRSM Certification is accredited for QMS ISO 9001, EMS ISO 14001, OSHMS ISO 45001, FSMS ISO 22000 and QMSMDD ISO 13485 and … ]

To accomplish this goal, a technical working group composed of retailers, manufacturers, certification bodies, accreditation bodies, standards developers, food service providers, food safety experts and consultants developed the GFSI Guidance Document. The current volume is the Sixth Edition Issue 3 Version 6.2 and is available for free from the GFSI website. The process outlined in this document is intended to be executed in an independent, unbiased, technically proficient and transparent manner. The Guidance Document is divided into three parts: "Part I – The Benchmarking Process" provides the key steps developed by GFSI to rate an existing safety management system according to the key elements identified by GFSI as necessary to ensure food safety. The benchmarking process is to be done by an impartial group with full transparency so that others in the GFSI program can be assured that the
benchmarking is accurate and complete. Members of the GFSI Benchmarking Process include Safe Quality Food Institute (SQF), British Retail Consortium (BRC), International Featured Standards (IFS) and Food Safety System Certification (FSSC) 2000. "Part II – Requirements for the Management of Schemes" provides requirements necessary to the effective management and control of a food scheme. All food safety schemes require validation that they are effective and then continual verification that the scheme is working on a day-to-day basis. This part also provides the requirements for the competence of auditors working for the independent third-party Certification Bodies thatwill evaluate the suitability of a food safety scheme for inclusion in the GFSI program. "Part III – Scheme Scope and Key Elements" describes and expands upon the key elements determined by the technical working group as necessary for inclusion in a food safety plan to be eligible for recognition by the GFSI program. These key elements will include the
requirements for good practices which may include HACCP or HACVCP-based controls.
Firms that have successfully complied with the requirements and been certified as in conformance with the GFSI program can enjoy significant benefits as a supplier or retailer, with
dealings with government agencies, recognition across borders and marketing areas, and
reduction in production costs through efficiencies and reduction of duplicate inspections by
multiple buyers.

International Life Sciences Institute (ILSI)11 is based in Washington, DC. The nonprofit organization has the mission "to provide science that improves public health and well-being." They accomplish this
mission by supporting and encouraging collaboration among experts, academia, government and industry on the tasks of gathering, summarizing and disseminating science. ILSI focuses its activities primarily on nutrition, health promotion, food safety, risk assessment and the environment. These are important activities that support the goal of a standards writing organization (SDO) to provide science-based standards and regulation recommendations. This, in turn, assists industry and governments to address the
risks and issues that are of common concern around the world. ILSI has identified Four Global Issues that are of common concern at the local, regional and international level, and in which nearly all ILSI entities are involved. They coordinate the scientific efforts of the programs and projects related to each Global Issue, and provide links to additional information to interested parties as available:
● Biotechnology
● Functional Foods
● Obesity
● Risk Assessment
[ BRSM Certification is accredited for QMS ISO 9001, EMS ISO 14001, OSHMS ISO 45001, FSMS ISO 22000 and QMSMDD ISO 13485 and … ]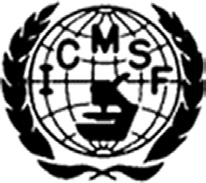 The International Commission on Microbiological Specifications for Foods (ICMSF)12 is a subsidiary of the International Union of Microbiological Societies (IUMS). Their mission is to be a leading source of independent, impartial scientific microbiological concepts and standards that can be adopted by government agencies and industry to reduce the incidences of pathogens in foods. ICMSF has links to WHO and Codex so its activities have worldwide availability. The commission's goals are to:

● Assemble, correlate, and evaluate data about the microbiological safety of foods;
● Consider if microbiological criteria would improve and assure the safety and quality of particular foods;
● Propose the adoption of such criteria; and
● Recommend methods of sampling and microbiological examination to assure uniformity of results worldwide.

The commission was established in response to the increasing number of foodborne diseases and the need for increased microbiological testing. The demand for international trade in foods is expected to continue to rise. Diseases caused by foodborne pathogens are a worldwide public health concern and impact on a countries or market's food security. The food standards proposed by ICMSF are based on sound scientific principles of analysis, sampling plans and microbiological limits. Their standard's equivalency between countries is well established.
[ BRSM Certification is accredited for QMS ISO 9001, EMS ISO 14001, OSHMS ISO 45001, FSMS ISO 22000 and QMSMDD ISO 13485 and … ]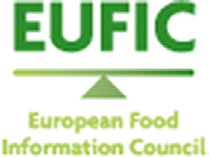 The European Food Information Council (EUFIC)13 located in Brussels, Belgium, is a non-profit organization which communicates science-based information on nutrition and health, food safety and quality, to help consumers to be better informed when choosing a well-balanced, safe and healthful
diet. EUFIC's publications are based on peer-reviewed science. Information that EUFIC publishes has been subject to a review process by members of its Scientific Advisory Board (SAB). The SAB, comprised of renowned experts from across Europe, advises EUFIC on its information and communication programs, ensuring that all information is based on scientific evidence, relevance and is factually correct. Given the broad range of subjects addressed in EUFIC's popular newsletter, Food Today, a dedicated editorial board provides additional insights and feedback for this publication. EUFIC is supported by companies of the European food and drinks industries, but also receives some project funding from the European Commission. All members adhere to EUFIC's Transparency Statement. EUFIC's mission is to enhance the public's understanding of credible, science-based information on the nutritional quality and safety of foods and to raise consumers' awareness of the active role they play in safe food handling and choosing a well-balanced and healthy diet. EUFIC continues to partner with a broad base of stakeholders in numerous research projects funded by the European Union. With financial support from the European Commission's Directorate General for Research, the consortia in which EUFIC participates aim to Improve our knowledge about food safety and quality, and health and nutrition. Projects they participate in include CHANCE, DIETS, EATWELL, EURRECA, FLABEL, FOOD4ME, IDEFICS, NU-AGE, CONNECT4ACTION, RECAPT, INPROFOOD, and more. Additional information concerning these various programs can be obtained from the EUFIC website.
[ BRSM Certification is accredited for QMS ISO 9001, EMS ISO 14001, OSHMS ISO 45001, FSMS ISO 22000 and QMSMDD ISO 13485 and … ]

he International Organization of Consumers (IOCU)14 is a global federation of consumer advocacy groups. As the world's consumers have become more informed about products, processes, food safety issues
and the environment, they have banded together to make their voices heard by national
governments and international bodies. IOCU is a non-governmental organization (NGO)
that links the activities of 170 consumer organizations residing in 60 countries. The consumer organizations support the eight following consumer rights:

1. The right to safety;
2. The right to be informed;
3. The right to choose;
4. The right to be heard;
5. The right to the satisfaction of basic needs;
6. The right to redress;
7. The right to consumer education;
8. The right to a healthy environment.

IOCU has standing committees or working groups on education, testing and development,
health, transnational corporations, library and documentation, air transport, and information
technology to assist their members to organize, lobby and change government regulations
and policy. The organization extends the influence of the consumer by having established
consultative status on several United Nations bodies. These include the UN Children's Fund
(UNICEF), the World Health Organization (WHO), the UN Environment Program (UNEP),
the Food and Agriculture Organization (FAO), the UN Conference of Trade and Development
(UNCTAD), the UN Education and Science Organization (UNESCO), the UN Industrial
Development Organization (UNlDO) and the Economic and Social Council (ECOSOC).
[ BRSM Certification is accredited for QMS ISO 9001, EMS ISO 14001, OSHMS ISO 45001, FSMS ISO 22000 and QMSMDD ISO 13485 and … ]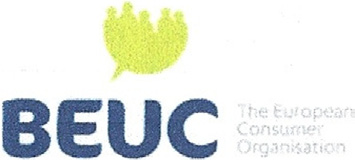 The European Consumer Organization (BEUC)15 is based in Brussels,
Belgium. As with other consumer advocacy organizations, their purpose is to lobby the European governments on behalf of consumers 'issues. BEUC supports and reinforces the eight consumer rights promoted by the IOCU. The organization acts as an umbrella group representing 40 independent national consumer groups from 30 European countries. BECU is duly registered with the European Parliament Lobby register which affordsits representatives unlimited access to parliament facilities to meet with members of parliament and EU Commission officers. Access to the public policy developers in parliament
allows BEUC to vigorously defend consumer rights and has resulted in many favorable policy decisions. Their work is to ensure that consumer policy at the EU level is sustainable for
all. In BEUC terms, "sustainability" is not only the protection of the environment, including climate change, but also reduction of negative social and economic impacts. Improving well-being for all, without compromising the needs of vulnerable groups, such as children,the elderly and low income consumers, must be taken into account when designing policy.

The Grocery Manufacturers Association (GMA)16 is located in Washington, DC. GMA is an advocate for the leading food, beverage and consumer products companies to facilitate and advance the quality of life for the consumers in the United States and around the world. GMA is active in product safety, health and nutrition, preservation of the environment, global commerce, collaboration among retailers, and providing advice and counsel to governments on consumer products issues. They pursue their goals through a strong commitment to scientific research, testing and evaluation of consumer products and business practices. GMA assists their members as a central information resource and as a means to collaborate between members, retailers, service providers and consumers to obtain healthy, affordable, safe foods.
[ BRSM Certification is accredited for QMS ISO 9001, EMS ISO 14001, OSHMS ISO 45001, FSMS ISO 22000 and QMSMDD ISO 13485 and … ]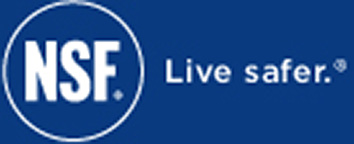 NSF International (NSF)17 is based in Ann Arbor, MI, USA. Their organizational mission is "To make the world a safer place for consumers." They accomplish their mission by developing and publishing internationally recognized standards for food, water and consumer products. NSF has offices in many European countries and other international locations in the Far East, Southeast Asia, South America and Mexico. One goal of NSF is to offer a knowledge base to support and increase legislators and regulators awareness of public health issues. The NSF Regulatory Affairs office provides information on the interpretation and application of their standards, answers to regulatory code questions, product verification to assure the products meet national standards and other requirements. NSF offers a wide scope of programs that are of particular importance to the food and beverage industries and in auditing for conformance with international food safety initiatives, such as the Global Food Safety Standards (GFSI) (including SQF (Safe Quality Food), BRC (BRC Global Standards), Global GAP (the Global Partnership for Good Agricultural Practices), FSSC (Foundation for Food Safety Certification) and IFS (International Featured Standards)), HACCP-9000 and ISO 22000. NSF has developed over 50 American national standards pertaining to food safety and public health under their various programs. Three standards, developed jointly with the 3-A SSI organization, are specific for meat and poultry equipment (14159-1, -2 and -3).
LEADING HYGIENIC DESIGN STANDARDS ORGANIZATIONS
he emphasis on the many product standards writing organizations often overshadows the importance of the equipment and processes used to produce safe foods. The successful conformance to product standards, as well as the reduction of production costs, is significantly enhanced when the equipment and processes are designed and fabricated to standards that will help assure that microbial and physical contamination, and the carry-over of allergens, are prevented. Multiple incidences of poorly designed processing equipment have led to problems with food safety, product quality and massive industry recalls due to an inability to properly clean and sanitize the equipment. These problems of equipment design and fabrication can be prevented by following the standardized criteria readily available. The European Hygienic Engineering and Design Group (EHEDG),18 based in Frankfurt, Germany, has regional offices in most European countries and international locations in the Far East, Southeast Asia, South America and Mexico. EHEDG is a consortium of equipment manufacturers, food processors, research institutes and public health authorities. It was formed in 1989 with the mission to promote hygiene during the processing and packaging of food products. EHEDG as an organization does not develop specific standards. European legislation requires that food be processed and packaged hygienically, with hygienically designed equipment, in a hygienic facility. EHEDG takes the requirements of the legislation and presents them in a series of guidelines which are easily understood and provide guidance for specific classes of equipment and processes. Currently, EHEDG has developed 41 unique guidelines to assist the food processing industry. The scope of these guidelines cover:

● Equipment and building design and cleanability
● Equipment and building element installation
● Industrial services and utilities
● Maintenance of assets
[ BRSM Certification is accredited for QMS ISO 9001, EMS ISO 14001, OSHMS ISO 45001, FSMS ISO 22000 and QMSMDD ISO 13485 and … ]

The EHEDG certification program provides purchasers of equipment with a readily recognizable symbol displayed on equipment that meets the guidelines' requirements. This assists purchasers to obtain equipment that will support their production of safe foods.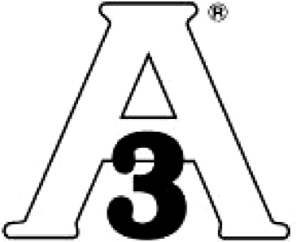 3-A Sanitary Standards, Inc. (3-A SSI),19 based in McLean, VA, USA, is the premier standards writing organization for hygienic standards for food processing equipment. Their first standard was published in 1920. The historical basis for 3-A standards development has been the dairy industry. However, it has been shown over time that the fundamental principles of hygienic design and equipment cleanability encompassed by the 3-A Standards and Accepted Practices are universally applicable over most food products. The mission statement of 3-A SSI is: It is the mission of 3-A Sanitary Standards, Inc. to enhance product safety for consumers of food, beverages, and pharmaceutical products through the development and use of 3-A Sanitary Standards and 3-A Accepted Practices.3-A SSI develops two types of documents. The 3-A Sanitary Standards provide criteria for specific types or classes of equipment. The 3-A Accepted Practices provide criteria for specific processing systems. There are 71 3-A Sanitary Standards and 10 3-A Accepted Practices as of 2012.The 3-A symbol, is a copyrighted mark to signify to buyers of the equipment that it conforms to all of the criteria of a covering 3-A Sanitary Standard.
[ BRSM Certification is accredited for QMS ISO 9001, EMS ISO 14001, OSHMS ISO 45001, FSMS ISO 22000 and QMSMDD ISO 13485 and … ]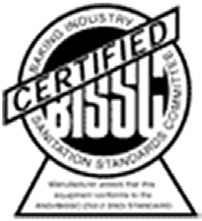 For many years the Baking Industry Sanitation Standards Committee (BISSC)developed standards specific to baking industry equipment. As with other standards writing organizations in the United States they are accredited to develop standards using the ANSI procedures and guidelines. BISSC was
formed in 1949 by representatives from six national baking industry organizations. The complete line of ISSC standards was first published as a single booklet in 1977. The current publication is the widely successful ANSI/BISSC Z50.2-2003 Baking Equipment Sanitation Standard. In 2007, the board of directors of BISSC elected to become a wholly owned subsidiary ofthe American Institute of Baking International (AIB)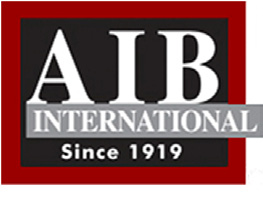 AIB International,20 based in Manhattan, KS, USA, was established in 1919 initially as a research organization. Currently AIB offers a wide range of services to the food industry as well as the baking industry, including:
● AIB Consolidated Standards
● AIB GMP Inspections
● AIB Knowledge Center
● Analytical services
● Consulting and customized training
● Distance learning and training prod
● Food defense services
● GFSI certification schemes
● HACCP accreditation
● Resource center
● Seminars, webinars and courses
[ BRSM Certification is accredited for QMS ISO 9001, EMS ISO 14001, OSHMS ISO 45001, FSMS ISO 22000 and QMSMDD ISO 13485 and … ]
CONCLUSIONS
Standards are pervasive throughout the food industry. The organizations highlighted in this Article are a limited sampling of the most recognizable in widespread use. The information provided indicates the extremely complex interaction of all of these organizations as they work towards a common goal – food safety. Participating in standards development and the use of developed standards by manufacturers, processors, distributors and retailers provides them with the ability to assist in the creation of documents that will benefit all users through improved food safety, quality, efficiency, cost reduction and acceptance by consumers.
Further Reading
Allergen Information Manual & Auditor Guidelines, downloadable from www.aibonline.org
ANSI Essential Requirements: Due Process Requirements for American National Standards, 25 West 43rd Street,
4th Floor, New York, New York 10036.
Application of Risk Analysis to Food Standards, downloadable from www.who.int/foodsafety/micro/jemra/en/
CEN Compass: The world of European Standards, downloadable from www.cen.eu
EFSA's approach to identifying emerging risks in food and feed, downloadable from www.efsa.europa.eu/cs/
Satellite
Enhancing Food Safety through Third Party Certification, downloadable from www.mygfsi.com
Food Defense Guidelines, downloadable from www.aibonline.org
GFSI Requirements on the Application of ISO/IEC 17011:2004, downloadable from www.mygfsi.com
Understanding the Codex Alimentarius, downloadable from codexalimentarius.org
WHO Global Strategy for Food Safety, downloadable from www.who.org
World Consumer, IOCU, The Hag
[ BRSM Certification is accredited for QMS ISO 9001, EMS ISO 14001, OSHMS ISO 45001, FSMS ISO 22000 and QMSMDD ISO 13485 and … ]